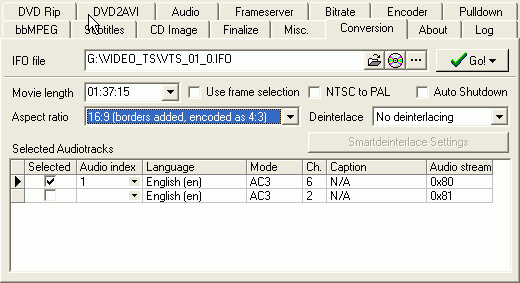 DVD2SVCD 1.2.2 Build 1

DVD2SVCD è un ottimo programma gratuito in grado di creare VCD e SVCD in estrema semplicità.
Ecco alcune caratteristiche del programma.
Convert DVD to SVCD

Convert PVA to SVCD (PVA files is DVB captured files)

Converting from NTSC to PAL

Support for 2 audio streams

Support for subtitles. SVCD, CVD and permanent subtitles

Support for chapters. Both DVD chapters and fixed chapters

Support for Titlepicture and Change CD picture

Support for making overlapped CD's

Support for downsampling audio from 48000 to 44100

And a lot more.