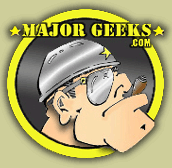 Sul sito majorgeeks.com, segnalano l'uscita di una nuova versione, dell'utilissimo programma Win Drivers Backup , che permette di salvare i proprio driver, con pochi semplici click del mouse.


Il programma è Free, e di semplicissimo utilizzo.


Riportiamo la descrizione inglese:

Backing up your Windows driver files means they will be available to you the next time you need to reinstall the driver or the whole operating system. WinDriversBackup places the driver files in one organized location of your choosing.

Visita e scarica ..